Holy cow! Where does the time go? Turns out, it's been 5 years since we shot INCUBATOR! Can you believe that? Usually, I hate something five years after I make it, but I still like this one. So it's fun to look back and see how far we've come. I recently stumbled across some old set photos. I figured I'd post them here and on the INCUBATOR page. It's fun to look at the cast and crew and equipment compared to three years later when we made EAT.
You can check out the photos below.
Monster Midian Crosby's amazing work on Luke Sorge.
One of the first shots of the shoot.
This is what it looks like inside the tub.
See...now it looks full. This is good to know because fake ice is like $20 a cube. So to fully cover Luke, we had to dump a bag of real ice on him. What you see in the film is a mix of fake and real ice.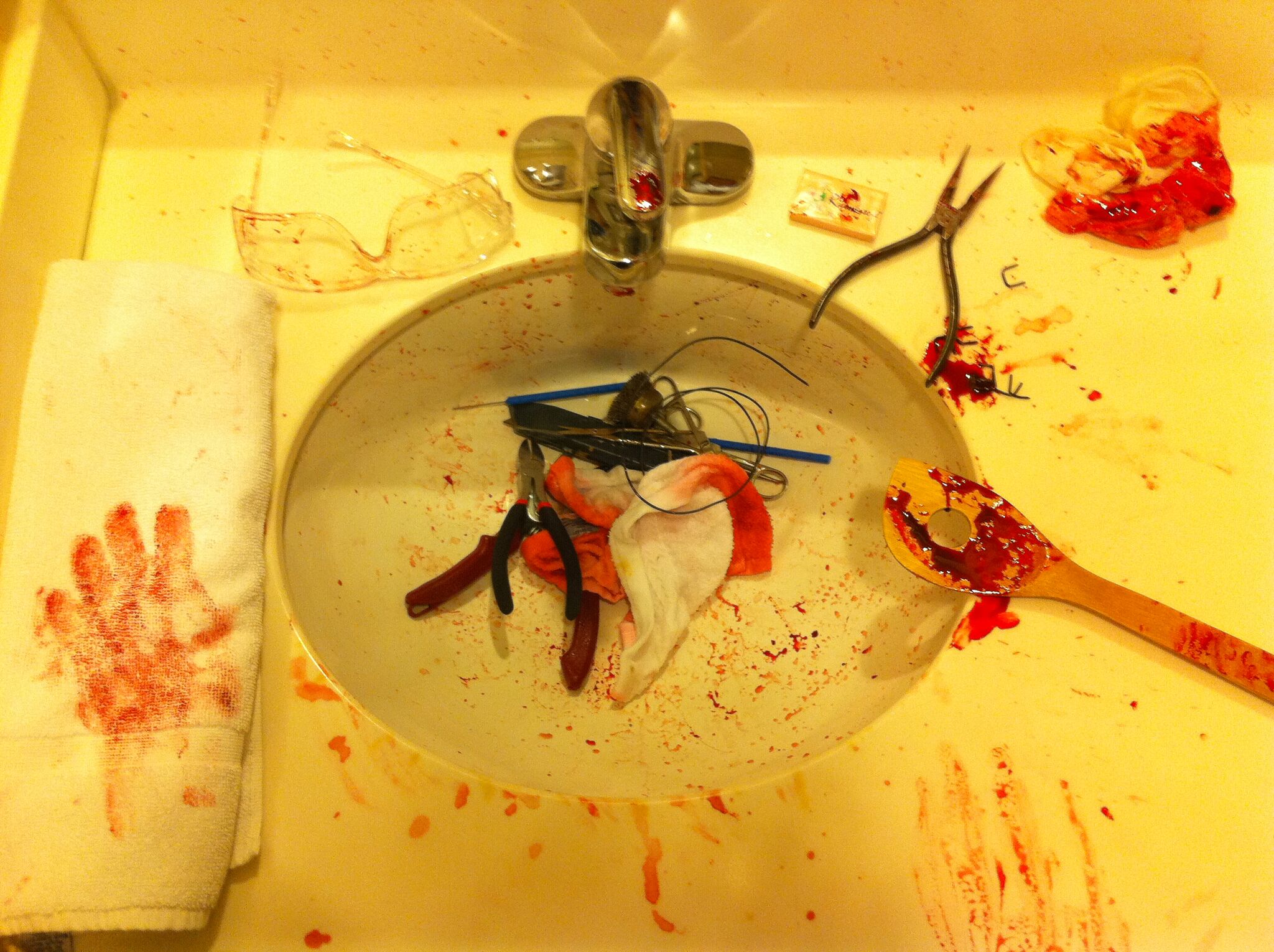 It's a long story, but I stopped production to make sure a wooden spoon was in there.
We're shooting the bloody tools in the sink. It was a cramped shoot.
Tara Hunter (Assistant Director).
KC Weatherman (Gaffer) and Jon Stevenson (Director of Photography).
KC Weatherman, Jon Stevenson and John Schmidt (Camera Assist) shoot the mirror.
Fun fact! The foot in INCUBATOR is actually Schmidt's! You may know Schmidt as "Louis CK" in EAT. He's also a talented filmmaker.
Schmidt prepping the toilet.
We came back for our second day of shooting and the neighbor residents living in the motel left us a care package...
You know, used condoms, dog crap and stuff. It felt like True Detective or the Blair Witch in a weird way. But it just made the movie feel that much creepier, so we liked it.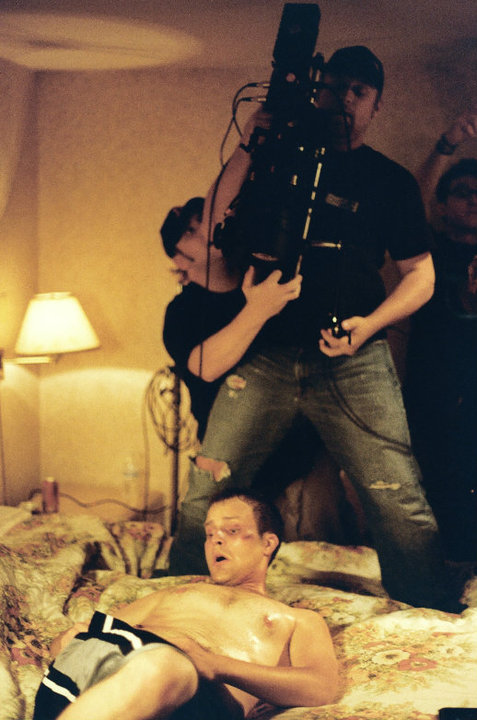 Five years ago we were so excited about how "small" the camera was. Now it looks like an elephant phone. Shout out to Jon Stevenson for always climbing in whatever position I ask him to.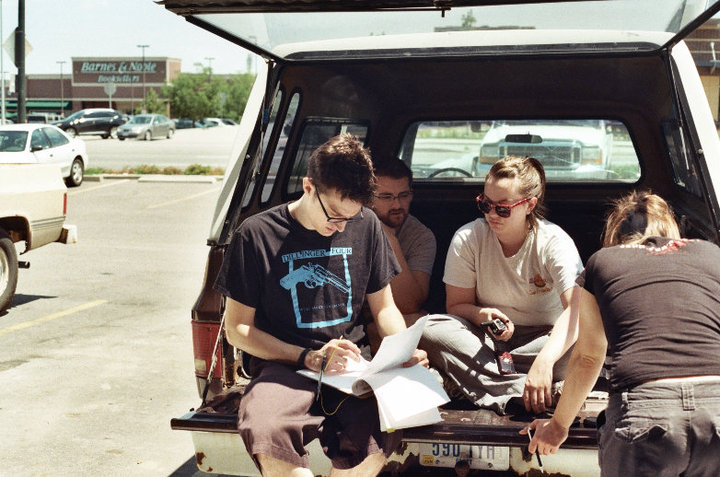 Jimmy, Annie, Brandon Fryman (Production Designer) and Tara are figuring out how to finish the shoot with a raging lunatic next door and used condoms being left at our set. But we still managed to finish a day ahead of schedule :)