The Ultimate Horror Comic Has
Returned From the Grave!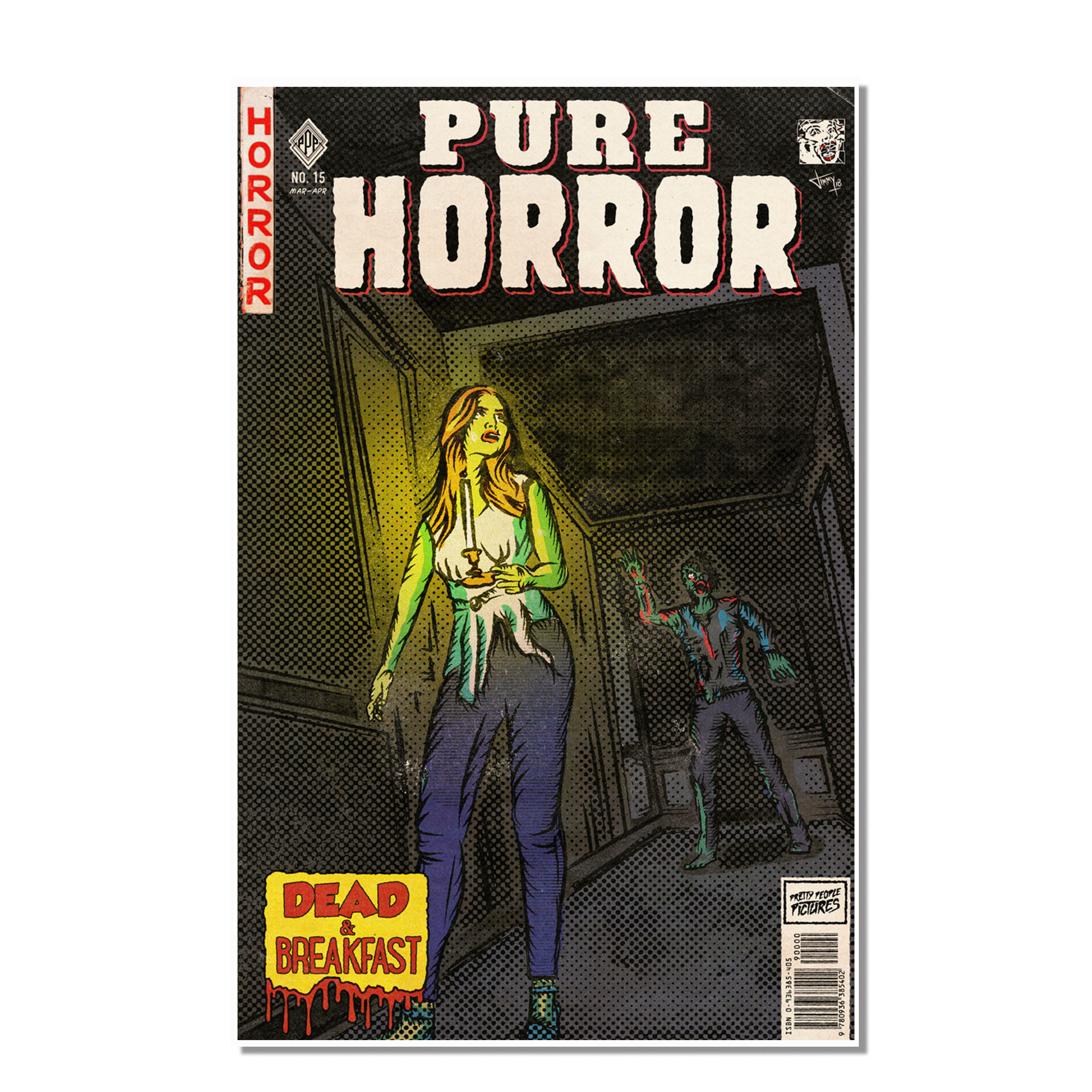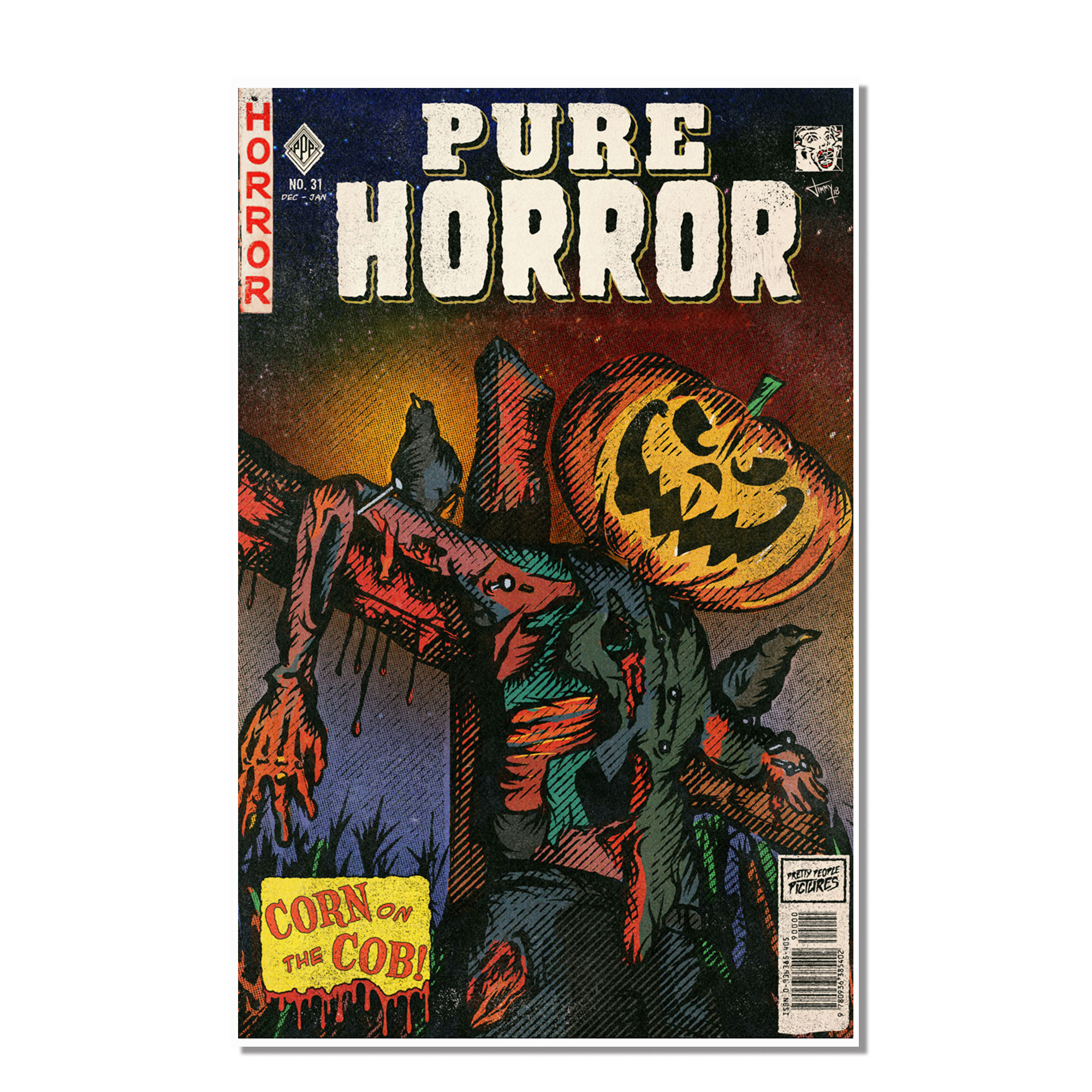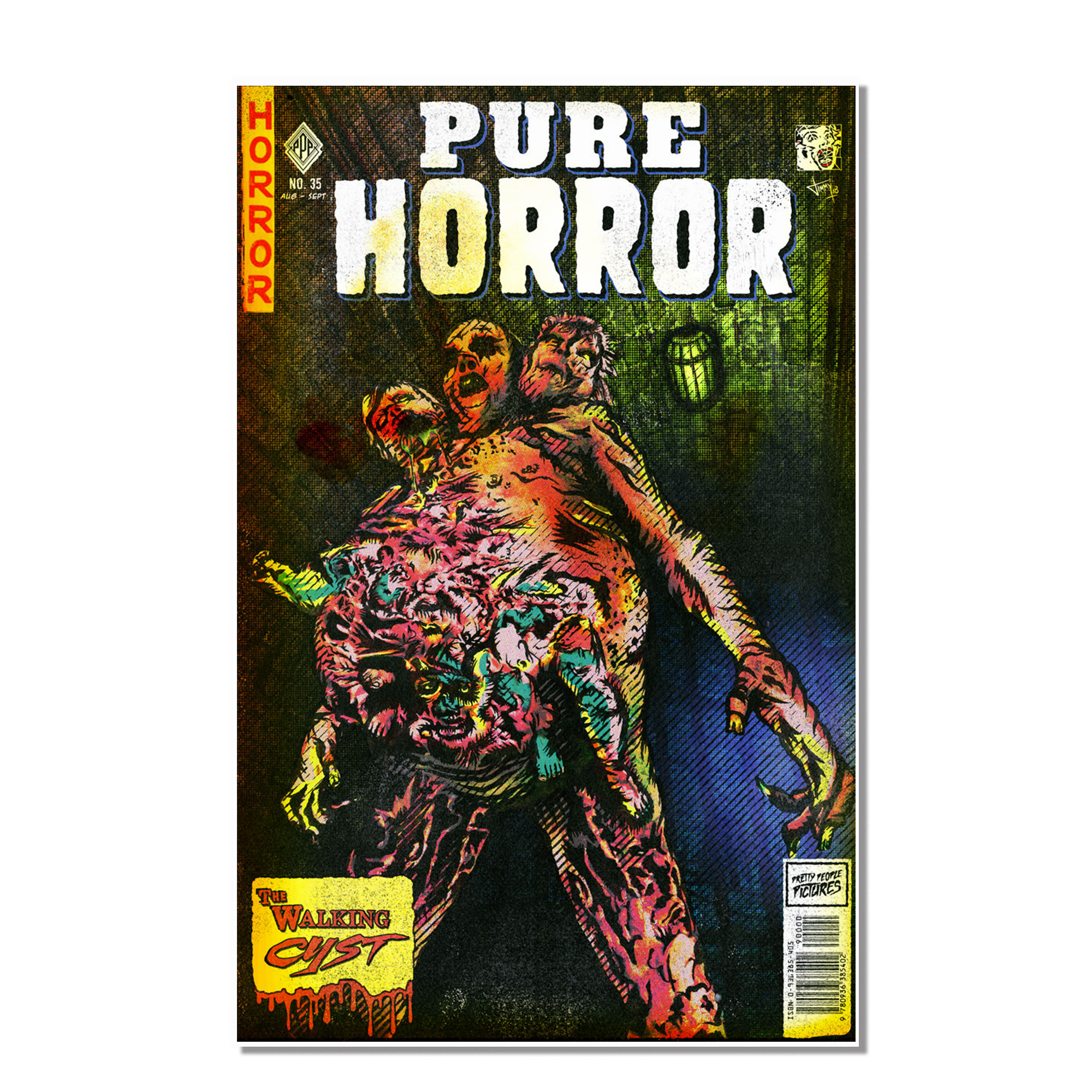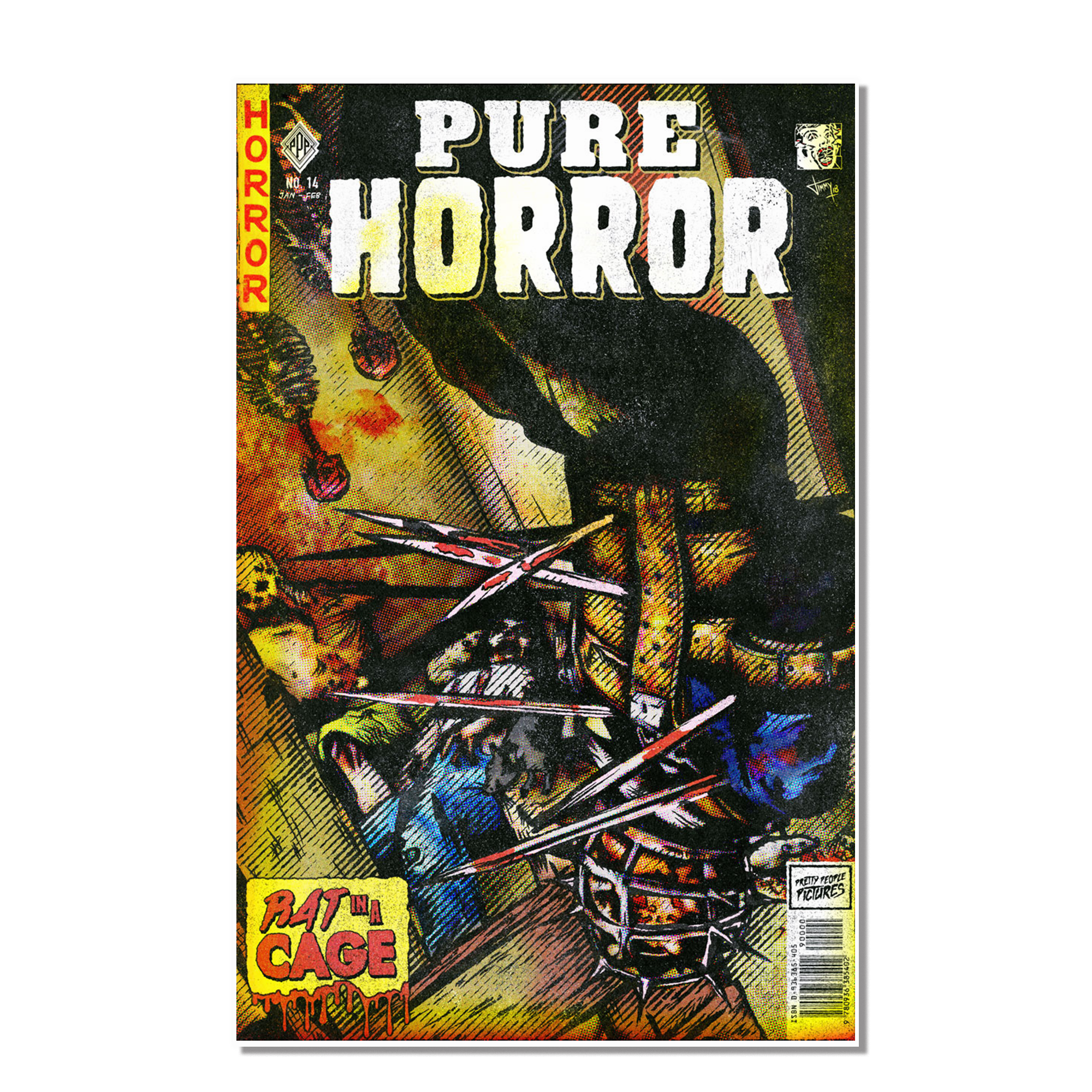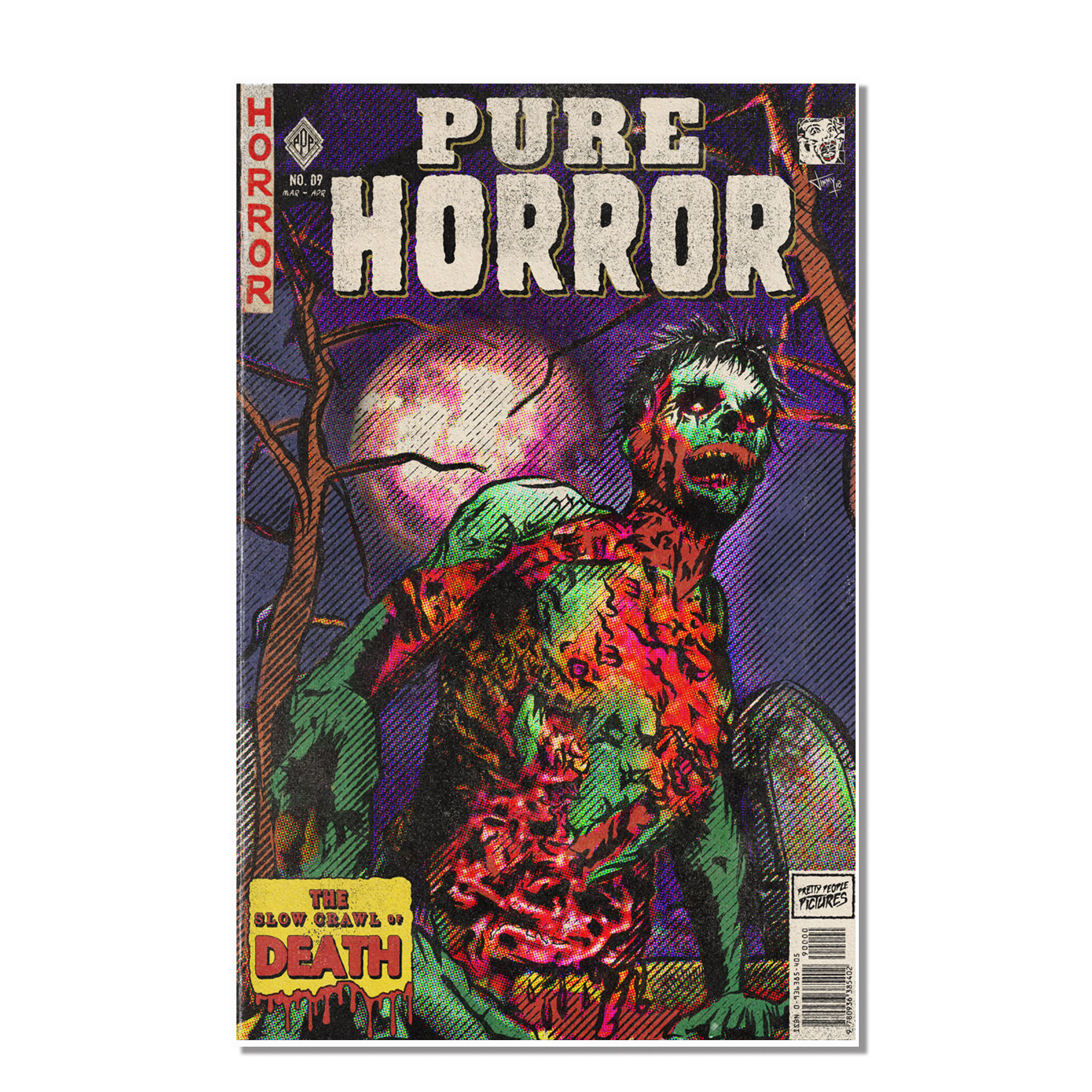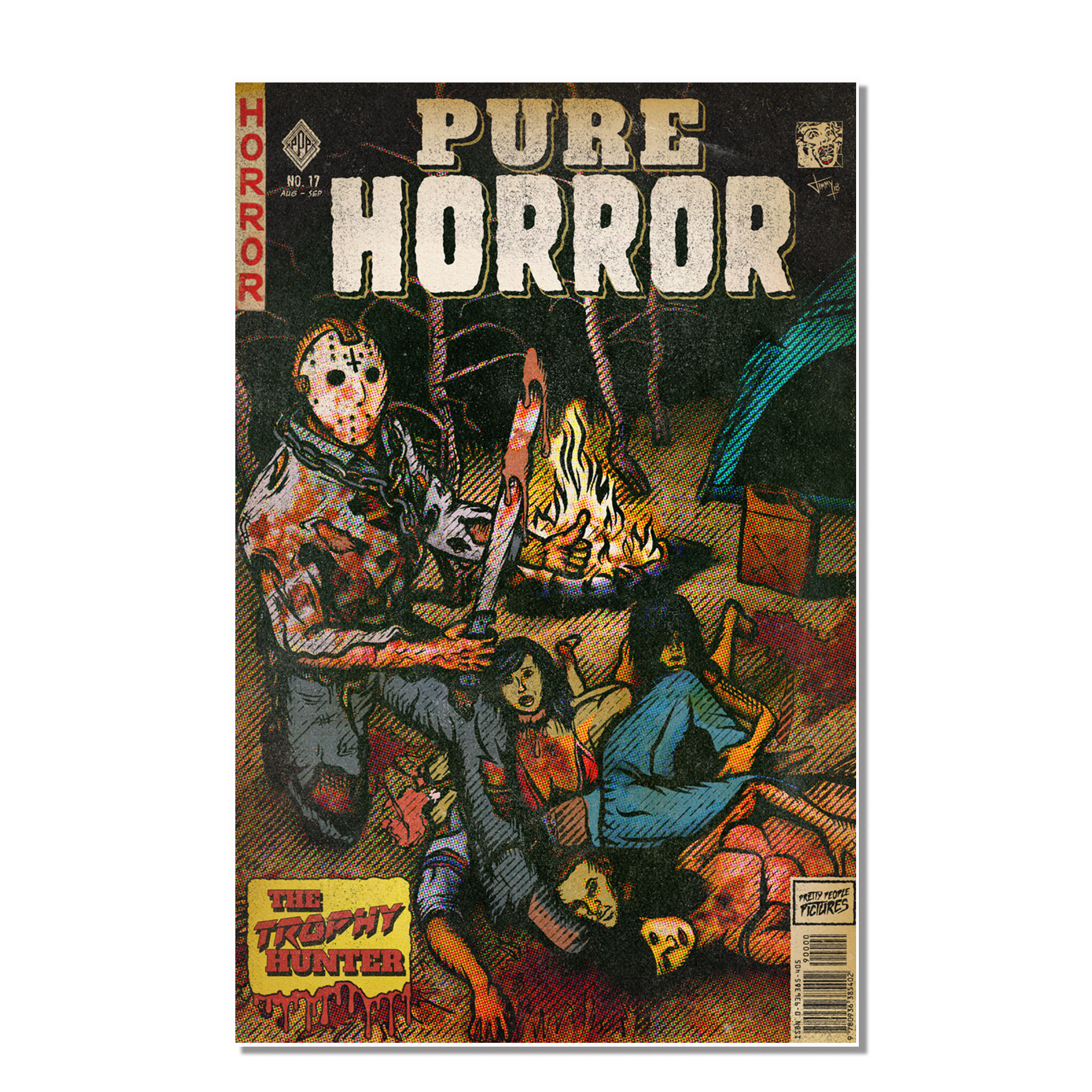 Pure Horror
Between the late 1970s and early 1990s existed Pure Horror; an independent American anthology horror comic book. The company produced titles that capitalized on productions by major Hollywood film studios, often using titles and storylines very similar to those of current horror hits in order to lure customers. Known for its violent and gory cover artwork as well as its provocative, ultra violent, and overly sexualized content, Pure Horror was frequently banned across American comic shops throughout its 20 year production. When publishing discontinued, most titles and copies were either lost or destroyed due to the comic's low popularity.
With the help of comic collectors, independent art dealers and horror historians, Pretty People Pictures has unearthed and digitally recreated ten classic covers from Pure Horror's infamous library.
You can purchase prints of the final cover, final artwork (no text), or the black and white line work of all ten covers in the Pretty People Pictures store.
EACH COVER HAS THREE variants
11" x 17" Full Color on Premium Matte

11" x 17" Full Color ART (no text) on Premium Matte

8.5" x 11" Black line art on parchment cardstock